Building The Future In Cloud Native
We are a trusted recruitment partner to some of the world's most innovative companies, earning a reputation for reliable, knowledgeable, and scalable services.
Our team of specialists can help you find your next job or the best talent for your organisation, from start to finish. We will work with you to understand your company culture and skill gaps, and partner with you to overcome the challenges.
We use our far-reaching networks and state-of-the-art tech stack powered by AI/ML to attract top talent from across the globe, saving you time and effort.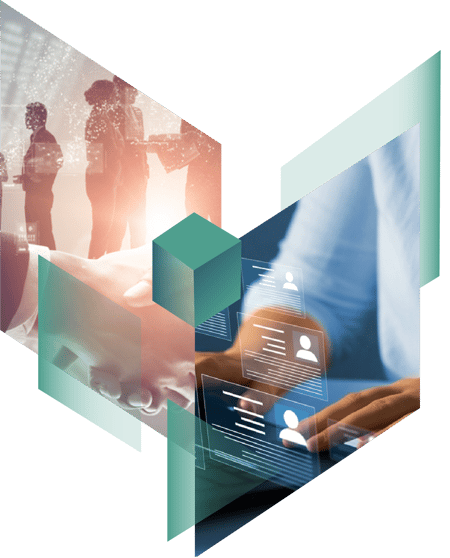 Who is CloudSource?

We are dedicated to connecting talented individuals with top companies, from institutions to rapidly growing startups.

Our mission is to help accelerate your digital transformation roadmaps by filling cloud native skill gaps.

CloudSource stands out in the crowded and confusing world of recruitment by consistently delivering results. We simplify the recruitment process and provide effective solutions to help you find and hire the best people.
Build your ideal team
We understand the difficulty of finding the right talent with the right expertise at the right time, especially in highly specialised industries like cloud native technology, given the high demand and limited resources.

We know this because we are a fast-growing startup building services from scratch. We support organisations like yours every day with our consultation on cloud native talent solutions.

With CloudSource, you can focus on growing your business while we take care of building your teams of technical specialists.

We're with you every step of the way, from recruiting to onboarding new team members.
Work with us
We help organisations around the world, from multinational software giants to global enterprises, reduce churn, improve internal culture, and build sustainable teams.

If you are ready to work with our team of talent experts, book a call today!

The current job market makes it difficult to find and attract top talent due to high demand and a limited pool of candidates. CloudSource can help your business find the best fit by understanding your company's specific requirements. Our services can help reduce your time to hire, optimise your recruitment budget, and improve your hiring process. 
We have a proven track record of representing our clients and can provide access to an unrivalled network of passive candidates. All of our candidates are thoroughly vetted by an industry professional to ensure our standards are upheld and suitable for your business.
CloudSource offers the perfect solution for businesses looking to augment their in-house engineering teams with flexible contractors or to tap into specialised pools of high-level contractors for crucial projects on a PAYG model.
Our extensive network of talent can quickly and effectively provide support, whether onshore, offshore, or nearshore. Through flexible working agreements, we can help you engage with a wide range of contractors to meet deadlines and adapt to workload changes and busy periods.
Need to mobilize a project team quickly, but don't have the necessary in-house skills? CloudSource have the answer through our project services offering, we can provide a team of experts and start delivering from day 1! Taking away all the stress and headaches from our clients.
James Toffrey

Managing Director
Hinaya Akram

Head of Talent Acquisition
Shamindhri Perera

Talent Account Manager
James Toffrey

Managing Director
Hinaya Akram

Head of Talent Delivery
Shamindhri Perera

Talent Account Manager
We are located in five countries.
At present, we are hiring candidates from Europe, South East Asia, and the Middle East regions.
Discover how we can help you
Our talent partners are ready to work with you on your current challenges and consulting needs.